Watch the Trailer!
The course begins with techniques and exercises for sculpting the portrait.
Currently it does not show in the previews, but all course videos include optional English, French & Spanish subtitles.




Sculpting Expressions
In this bonus section Philippe demonstrates techniques for modeling joy, sadness, anger, surprise, fear, disdain and much more.

Sculpting a Baby and the Aging Process
In this 1.5 hour segment Philippe demonstrates the step-by-step sculpting of a baby and then ages him in 5 stages to the age of 90.

Making a Mold & Casting in Plaster
The final videos in the course include steps for making a flexible rubber mold primarily used for bronze or resin and the steps for how Philippe pours a plater duplicate of one of his portrait busts.

About twenty years ago, I had then been sculpting for ten years and teaching for five, I had an awakening. I literally woke up one morning and realized that not only was I not making any headway in improving my skills, but I also was not a very good sculptor.
Based on my expectation at the time, the success rate on my portraiture work was about 40%, at best, and my teaching method was not particularly inspired. I had made decent progress in my early years as a sculptor but had plateaued and was plagued with a multitude of bad habits that I couldn't shake or even see. 
I decided to step back and re-evaluate my approach to sculpting and teaching. I started to study anatomy seriously, read as much as I could about the old masters' philosophies and techniques and researched intensively the methods of teaching used during the 1800s and 1900s in France and Italy.
I came to understand that there is a logical approach on how to learn modeling the portrait in clay and that my only chance of seeing substantial improvement in my and my student's work was to create a series of exercises that would force us to practice intensively in an organized method. Most of all, I needed to find a strategy that my students could follow that would help them teach themselves when I was not around.
I experimented for years with them, trying many different sequences of progressions and numerous exercise routines mixed with generous doses of basic anatomy. After 30 years of constant teaching and a total of over 4500 students I have, I believe, seen every mistake that can possibly be made when modeling the portrait and concluded that if we follow a methodical approach we can avoid most of them.
The following program is what I would ask an apprentice or a long-term student working in my studio to follow. 
Some thoughts on how to approach this program.
1. As you work your way through the program, keep in mind that it is best to follow the sequence of progression as closely as possible, but if once in a while you jump ahead I won't be there to lecture you. As long as you practice the quick exercises regularly you will improve your skills. Like a musician that practices scales, or a draftsman that draws hundreds of sketches, a quick sculpting exercise routine is the fastest route to success.
2. Do not rush through the program. Take your time to study, understand and practice each section and try to enjoy the process. If you were my apprentice after each task we would discuss the origins and development of each volume to see if you understood. Try to to do the same on your own. Ask yourself what bone, muscle, cartilage or skin is involved in a particular volume, regardless of whether it is on an ear, nose, neck or any other part of the sculpture. 
3. You need to study some anatomy in order to be able to create believable expressions. It is only when you understand the mechanical function of each muscle that you will be able to bring expressions to life. Sculpting the skull and facial muscles is the ideal opportunity to do so. It is best not to skip this exercise.
4. Foremost, you need to learn how to see volumes. It sounds evident, but in fact, it is difficult to really see facial volumes. Make sure that your model, as well as your work, is lit properly, and rotate both regularly to vary the play of light on the surface of the face and clay.
5. One note to the perfectionists out there. Not everything you sculpt has to be perfect. Your focus should be on manipulating as much clay as possible in order to develop mechanical skills and muscle memory. It is easy or even unavoidable to become discouraged if we expect every piece to be perfect or to become masters overnight. It takes time to acquire skills, enjoy the journey. On that note, I always encourage my students to spend more time practicing sculpting than hollowing, firing and saving their work. Your next sculpture will be better than the one you are finishing now so move on. 
6. Keep in mind that as your skills improve, your objectivity, ability to analyze your work and expectations also increase, therefore you become more demanding and when looking at your past work you see weaknesses that eluded you before. It is a positive phenomenon as it encourages you to constantly strive for better results, but it can also create the illusion that your progress is slow. Always keep some of your earlier sculptures around so you can evaluate your progress.
7. On a personal note, I slowly keep improving my own skills. I feel that more of my portraits are successful likenesses, based on my current expectations. I am ok with that. 
18 Hour Course Curriculum
Includes 3+ hour section: Sculpting Expressions (Module 12) and 1.5 hour segment on Sculpting the Aging Process (Module 13). Mold making is in Module 14.
All videos have optional subtitles in English, French and Spanish.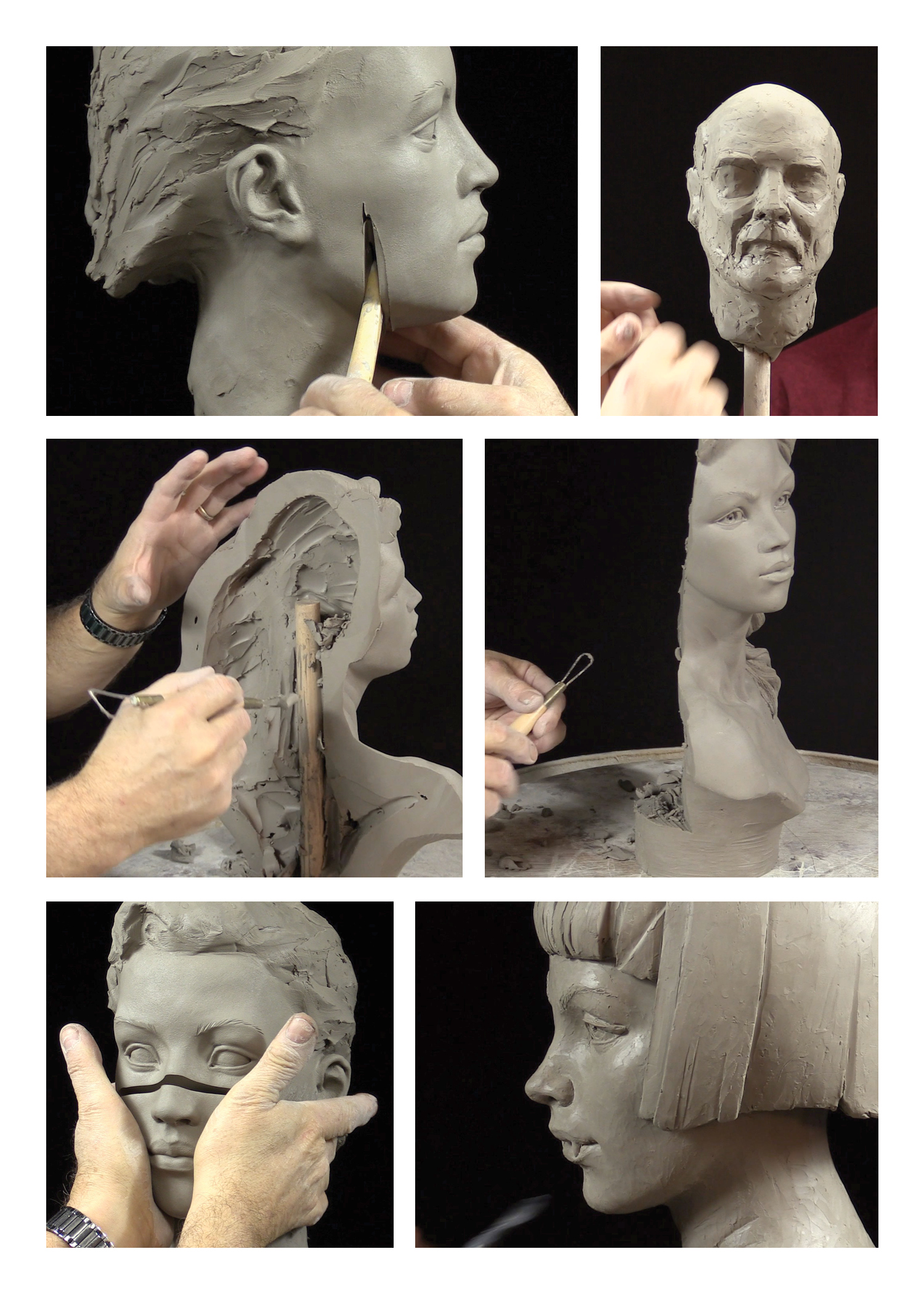 Bonus Episodes
In addition to the main program that follows a progressive step-by-step method for practicing exercises on improving portrait-modeling skills, Philippe has also added 8 additional episodes covering the following information:
Specialty Tools & Stands
Types of Modeling Clays
Common Mistakes
Daily Exercises: Gender
Daily Exercises: Ethnicity
Optional Skin Texture Techniques
Hollowing a Bust
Controlling Moisture, Drying & Firing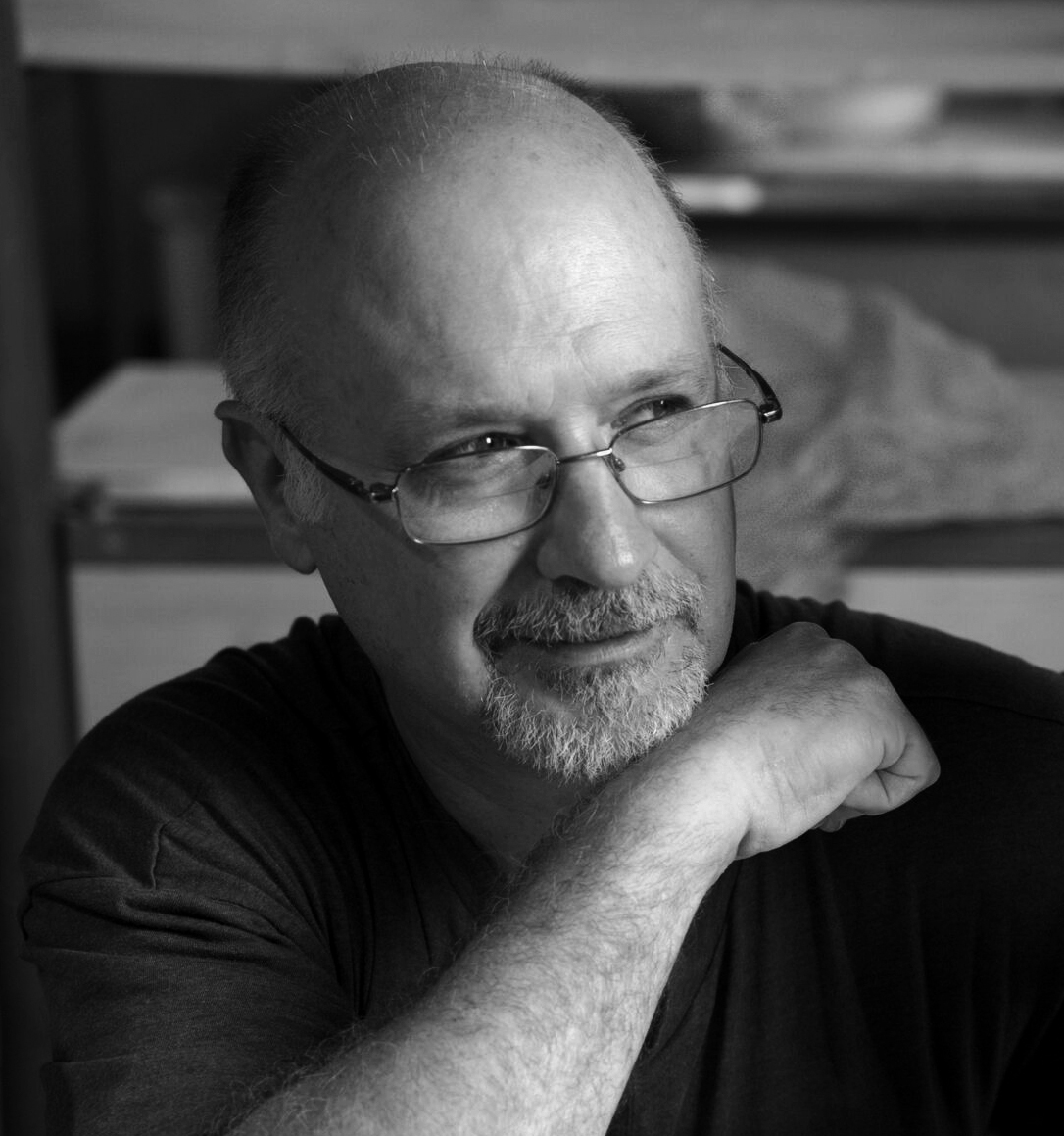 About Philippe Faraut
Philippe Faraut received his degree in woodcarving and the construction of French fine furniture in Annecy, France. After relocating to the US he transitioned to sculpting in 1993. His sculptures range in size from six inch porcelain figurines to over life-sized monuments in both stone and bronze.
For over thirty years, Philippe has conducted seminars on how to render portraits, figures and animals in clay at private studios and institutions including the Grand Central Academy in New York, Ringling School of Art in Florida and Pixar in California. In addition, he lectures at universities and medical conventions in the US and Europe on expressions and the aging process of the face. Together with his wife Charisse, the couple has made Philippe's techniques available to artists in the form of book and video series.